After more than 12 years kitesurfing in my home town Essaouira and teaching many lovely people visiting us, we have designed a perfect program suits everyone who wants to go back home and have great level of kitesurfing. Yes, FROM ZERO TO HERO!
This program most of our students come here for 5/7 days, it doesn't matter if you are a complet beginner, or you had a few lessons a long time ago. 10 hours semi private lessons will make you ride, will make you be able to call yourself a kitesurfer.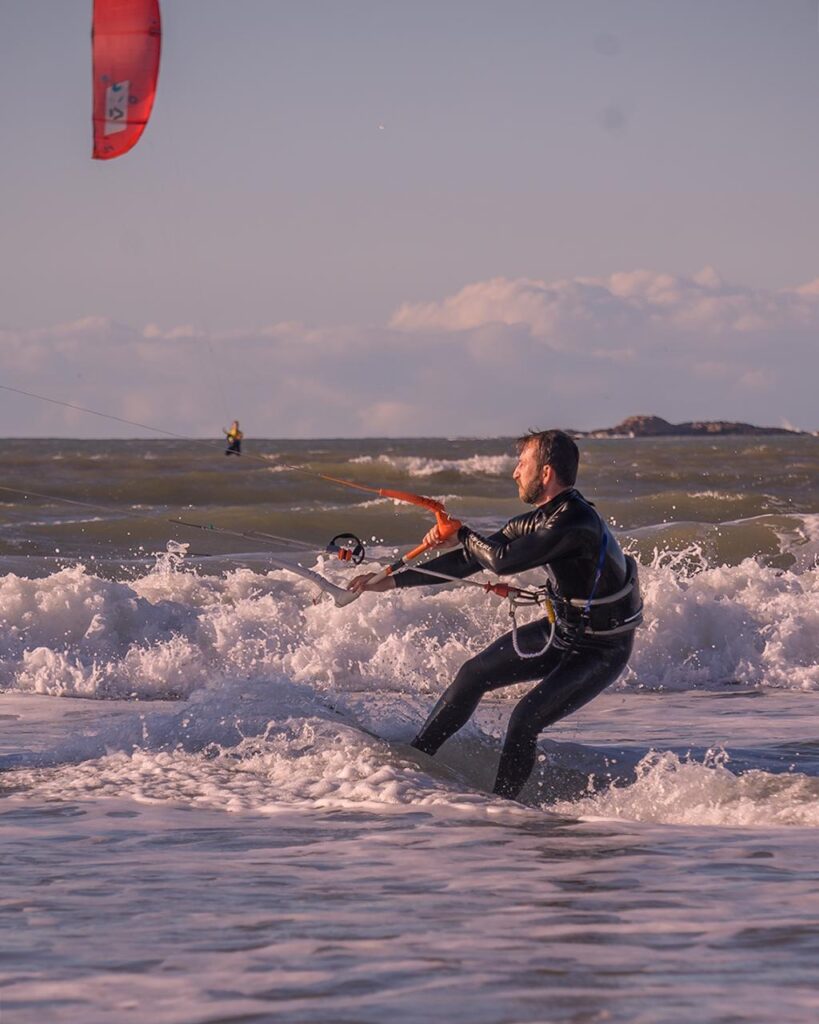 Our methods are different, for your first lesson, we DO NOT stay on the beach till you get bored and… We start with showing you the kite spot and all details about when and when not to kitesurf, a short briefing how to choose your kite gear before every lesson, then we go directly to the water. For your safety and also to learn as fast as you can, be sure you won't feel at all out of your comfort zone.
And yes thats' our way! We are aware that kitesurfing could be somehow dangerous, but we are confident and sure about what we are doing. Before every lesson we will remind you of every step of the safety system also things to avoid and don't worry, Ananas and his team will be always there to help you.